April 1st – 22nd
Celebrate Earth Day by bringing new life to old objects. Release your inner artist and make a sculpture, mural, collage, puzzle, or get creative!
Reuse, Recycle, Recreate!
– Discarded or old items
– Bottlecaps
– Household items
– Beach debris
Contest is open to keiki ages 4-12.
THREE WINNERS will be chosen based on creativity.
Email your creation for your chance to WIN!
Tickets for the ALOHA Sunshine Tours: Road To Hana from Maui Tickets for Less
A kids mask & dry snorkel with a microfiber beach towel and Hawaiian Reef fish card from Aloha Snorkel!
A brand-new hat from 808 Clothing!
Please include child's age, a photo of creation, and list what was used in submission.
Happy creating!
---
Thank you for your entries! The contest is now closed.
"Recycle Sea Project"
Designed with an AMAZON BOX as the base, NEWS PAPER to paper mache colored blue with blue food coloring to make  the background, an EGG CARTON with green food coloring and water to make a turtle, a water bottle to make a fish, BOTTLE CAPS as it's eyes for the fish and turtle, colored CARDBOARD to make the starfish, colored PLASTIC EGG CARTON and an old ZIP LOCK BAG to make the jelly fish, PAPER BAGS with green food coloring and water to make the sea weed, and a PAPER BAG to make the sand.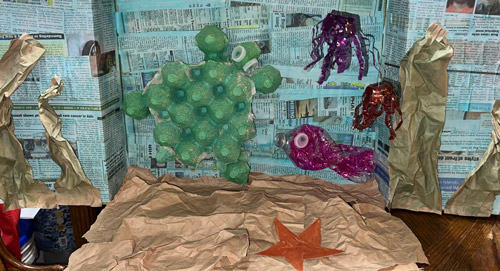 "Nene – Hawaiian Goose"
List of Materials: Orange Juice Bottle, Plastic Pipes, Paper Bag, Cardboard, Paper, Cabinet Door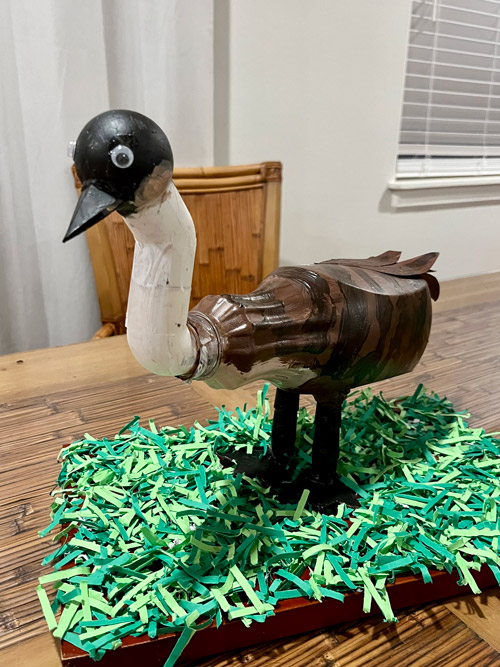 "Polly the Polar Bear"
List of Materials: Various Cardboard Boxes, Paper, Cotton Stuffing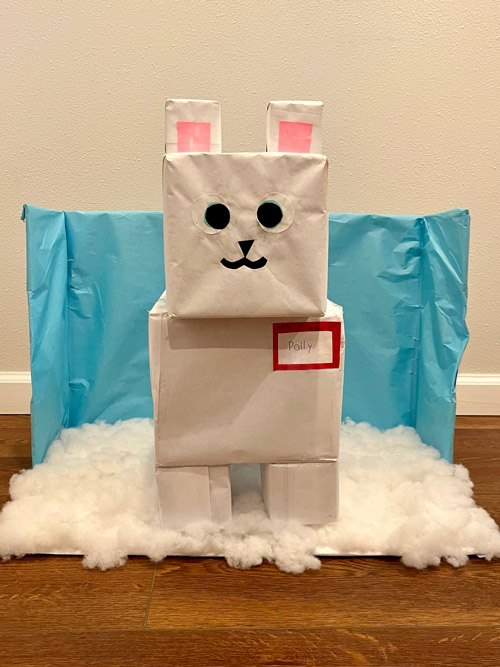 "Malolo"