We specialize in fine, handcrafted oil & glycerin soaps, body butters, creams, lotions, scrubs, bath salts, soy candles, reef safe sunscreen, aloe after sun care, massage oils, body & room sprays, perfumes, darling Slippah soaps, tanning products, tropical home decor, and fantastic, sparkly, hand crafted holiday ornaments from Maui. 
Thank you so much for visiting our shop while you were in Maui. We look forward to your next visit. We promise to have lots of new goodies for you to sample adn collect. If you run out of your goodie stash before your next visit, please call, text, or email us at mauinanaipacifica@gmail.com and we will be so happy to ship you a big box loaded with Maui's best treats. Please let all of your peeps know about our shop in the Kihei Kalama Village. We would love to meet your friends and family when they are in town. They will probabaly pick up a few goodies for your too!!
Mahalo Nui Loa,
Sylvia and the rest of the talented goodie makers: Jennifer & Terry, Judy, Christina, Alicia, Captain T Bone, Gary, Kim, Eileen, Charline, Jenny & Roy, Wendy, Sam, and Anya.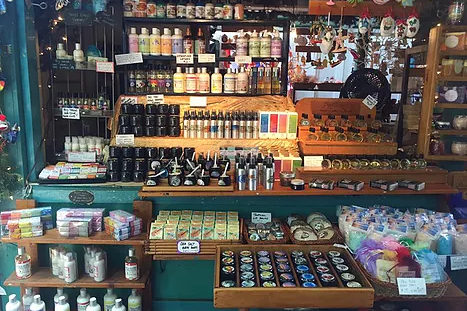 Unit # 1941 H1
808-757-8585
Store Hours:
Everyday 10:00AM – 7:00PM; Closed Thanksgiving, Christmas & New Years Day
•
Visit Website
•
Facebook
•
Instagram